North Macomb Vicariate Healing Service~Fri. Jan. 11, 6:30pm~St. Isidore
-
Come enjoy a night of healing love Friday Jan. 11, 2019, starting at 6:30pm at St. Isidore Parish, 18201 23 Mile Road, Macomb MI. The night will include the Sacrament of Anointing, Confessions, Prayer, and Adoration. Bring a friend!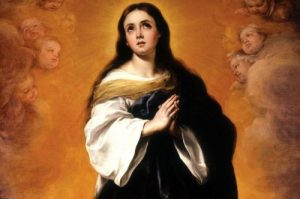 Feast of the Immaculate Conception
-
Join us on Friday December 7th at 7pm or Saturday December 8th at 9:00am to celebrate the Feast of the Immaculate Conception, which is a Holy Day and the Feastday of the United States of America.
Advent 2018 Mailing
-
Click here to read about everything that's happening this Advent!